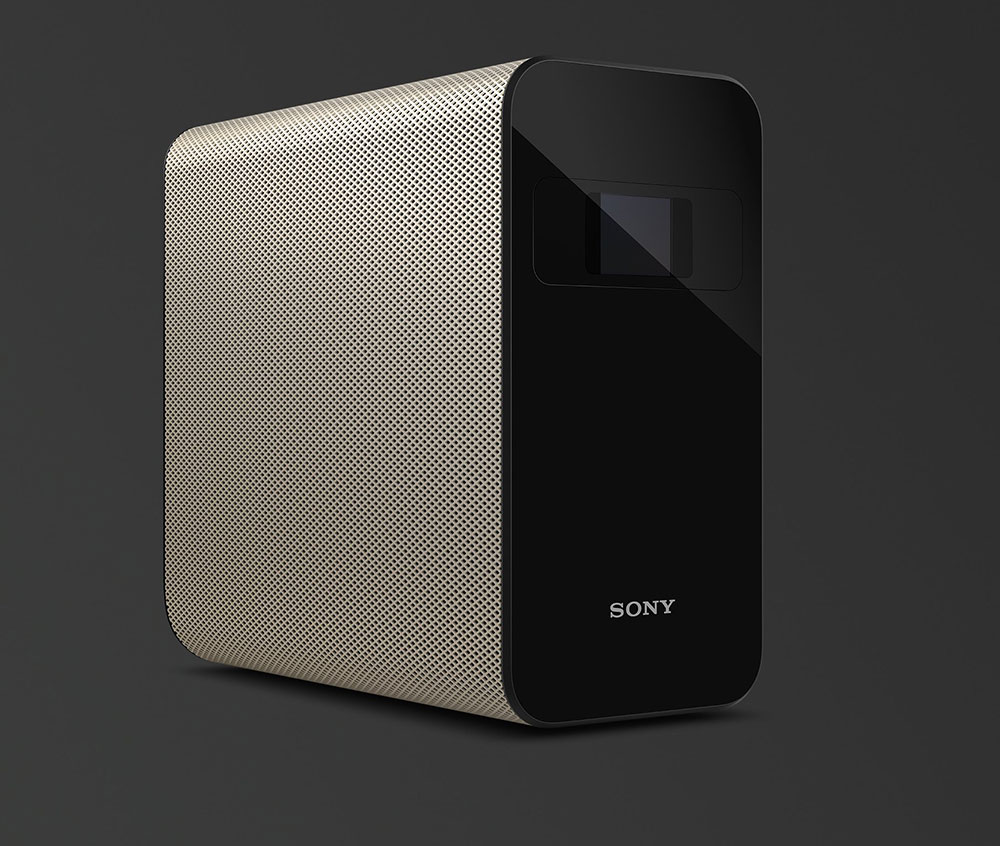 Xperia™ Touch
Make surfaces come to life
A portable projector that transforms your wall or table into an interactive touch-screen.
10-point multi-touch input for projection at 23 inches
Expand projection up to 80 inches with automatic calibration
Two-way Stereo Speakers
USB Type-C/micro HDMI ports
Discover a new dimension to daily life
Unlike traditional projectors, Xperia Touch does more than put on a show. It turns a flat wall, table or even your floor into an interactive screen. With short-throw projection, Wi-Fi connection and state-of-the art touch functionality, this portable projector adds a whole new dimension to your home.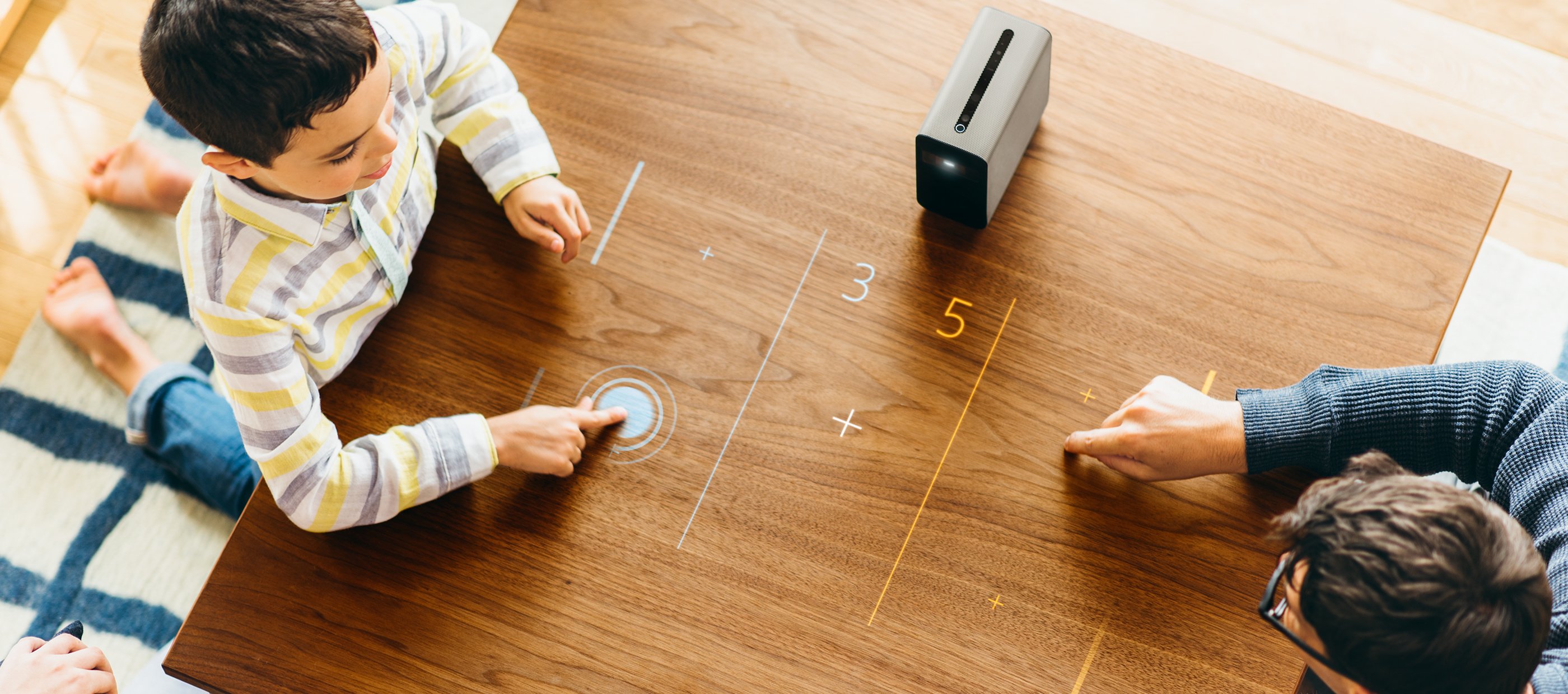 Play
From action packed adventures to your favourite board games, Xperia Touch1 turns your table into an interactive game zone for the whole family.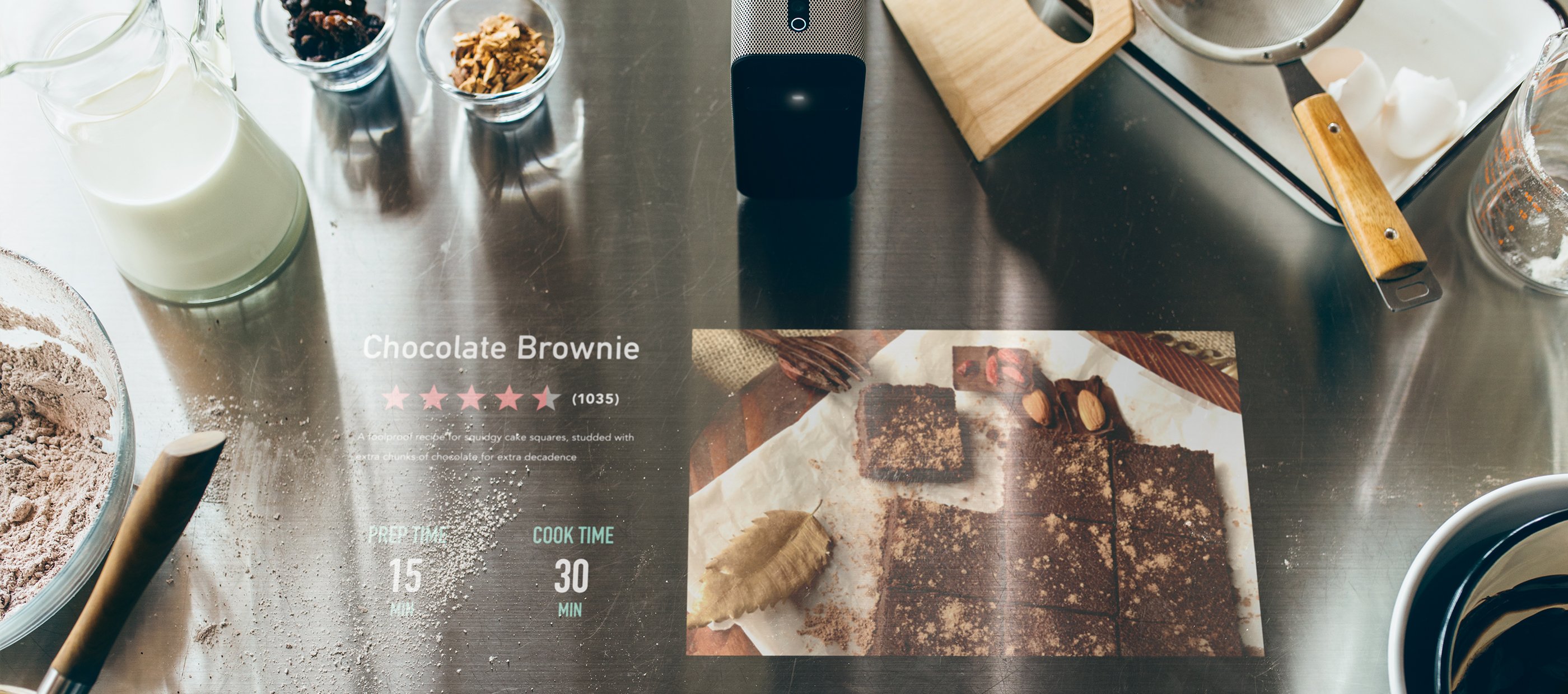 Explore
Scroll through your recipe app as you bake, or plot a route from your dining table using map applications. With W-Fi connection, Xperia Touch lets you surf and explore like never before.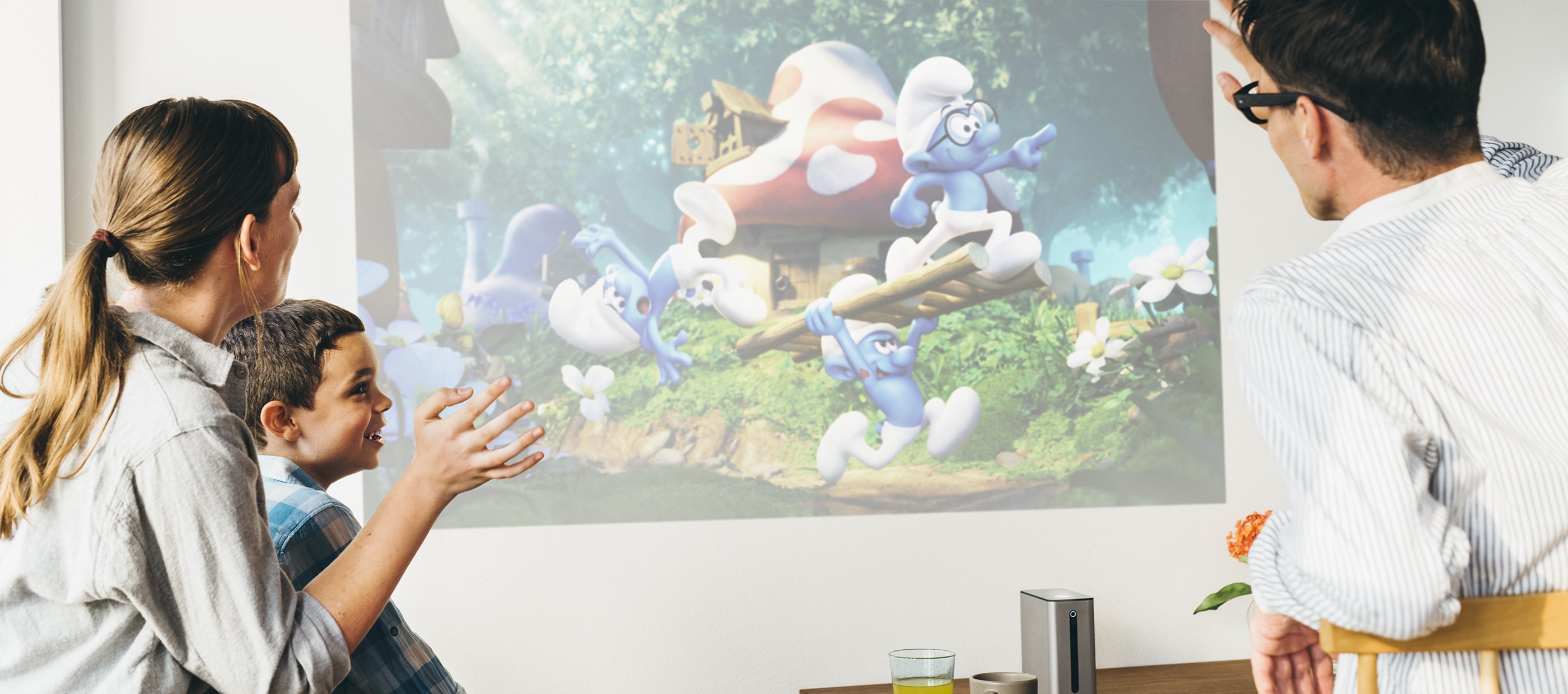 Watch
Watch your favourite video content on a screen as large as 80 inches*. Stream directly from apps or connect to your devices.
*Touch input is only enabled for use cases where the device is placed directly against the projection surface.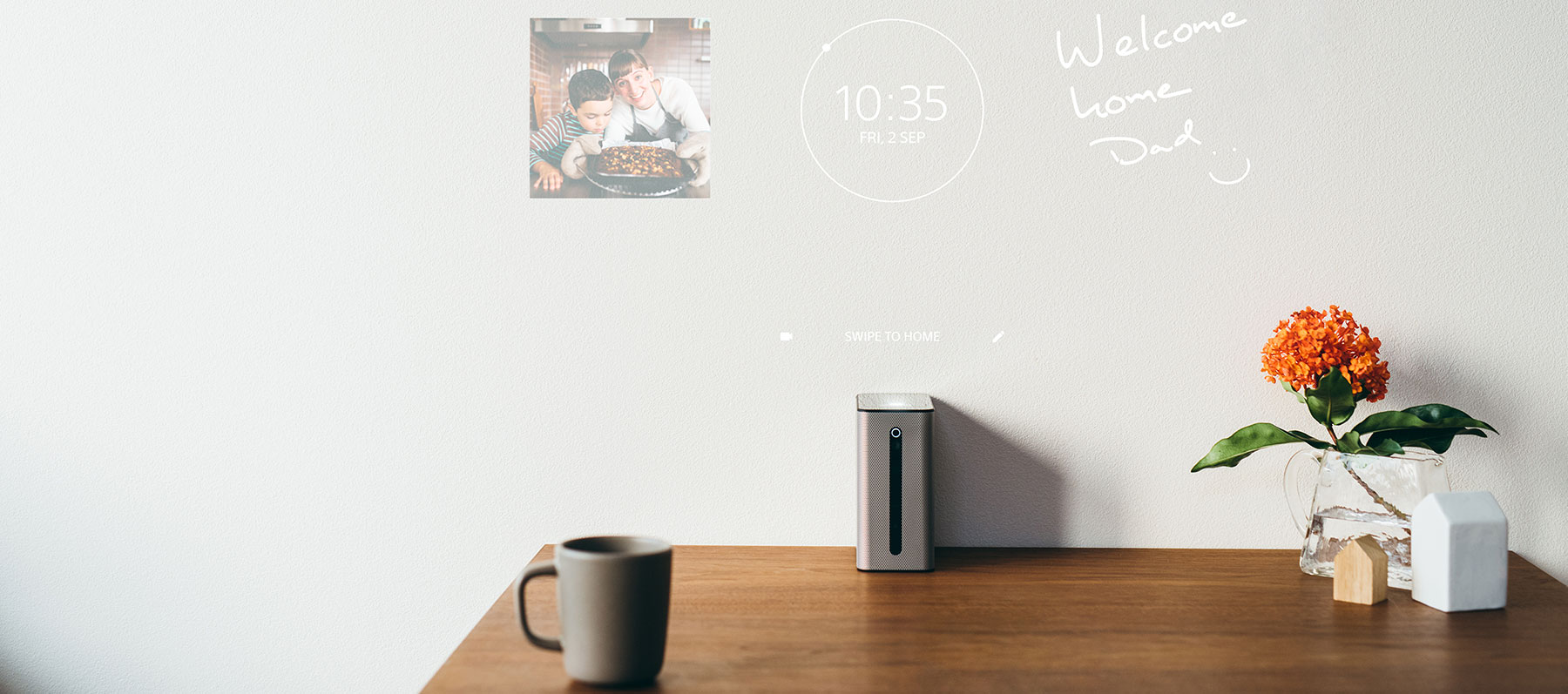 Communicate
Keep notes for yourself, and keep track of the family with an interactive message board. Or keep in touch with loved ones through chat and video apps.
Tap into a world of apps
Xperia Touch is connected to the world of Google Play. Swipe through a recipe app, project your chat or keep up with your favourite vloggers. Whatever you like on your tablet or phone, is bigger and better when projected.